MILLER FARMS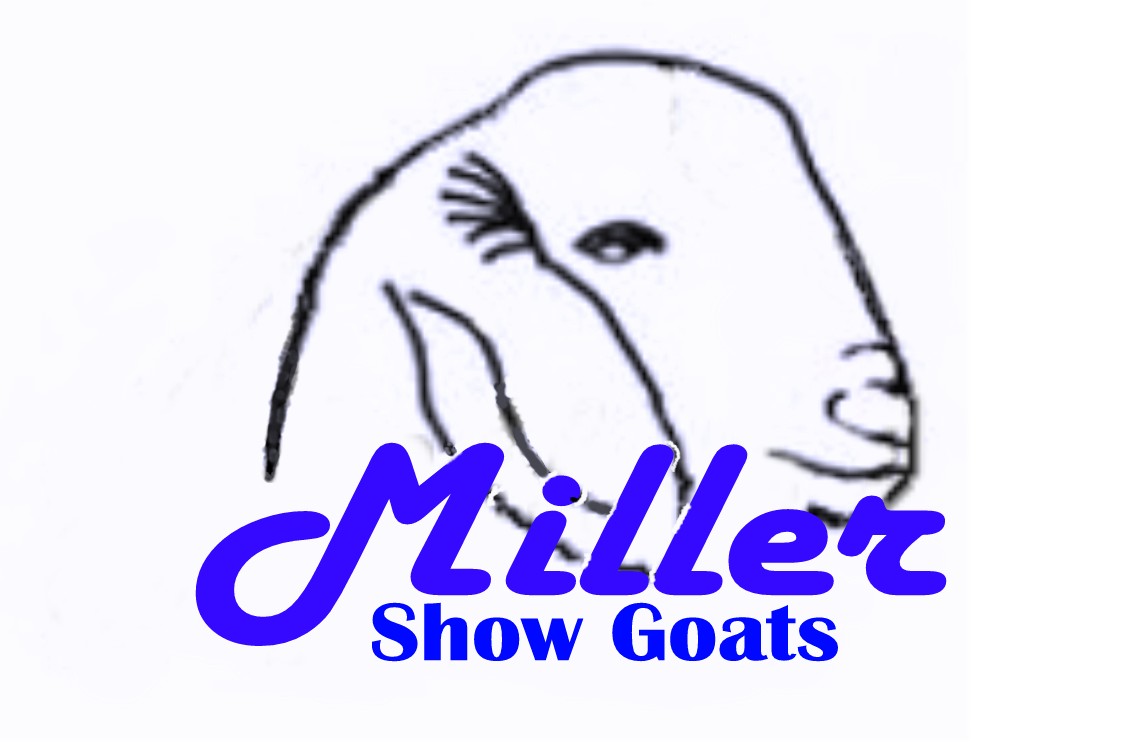 Dublin, Texas
Our mission is to breed top quality show wethers that win at the majors!
[ Home ] [ Our Story ] [ Facebook ] [ Wether Sires ] [ Breeding Does ] [ Bucks for Sale ] [ Does for sale ] [ August Wether Auction ] [ Equipment ] [ Watch us on You Tube ]
17th Annual Miller Show Goats Wether Auction
Wethers sired by:
That's A Buck (Grandson of 2013 FWSS Clone)
What a Steel (Multiple Grands and Reserves, high sellers the last 2 years)
Man O Man (Curly Grandson that put us on the next level)
Saturday Morning August 26, 2017
442 CR 497, Dublin, Texas
Miller Show Goats at Miller Farms is a family operation between Loy and Nelsie Miller and Terry and Patti Miller. Terry and Patti are located about 1 mile north of Dublin, Texas, just off of Highway 377. Dublin is centrally located in Texas, a little over an hour west of Fort Worth down Highway 377, an hour and one-half northwest of Waco up Highway 6, and a hour and one-half east of Abilene when one takes the Highway 6 exit off of Interstate 20. Loy and Nelsie are located on CR 291 (Turkey Peak Road) about 4 miles north of Zephyr, Texas off of FM 1467. Zephyr is about 45 miles west of Dublin and about 12 miles southeast of Brownwood, Texas.
Take a little time to read Our Story and then view the pages that interest you. Our intent is to let pictures describe our show goats to you. Nothing has been more disappointing to us than when we've taken the time to drive somewhere to look at show goats and then find out they weren't what was represented. We'll try to keep the pictures updated so you can be confident that the trip will be worth the effort. Our intent is to produce high quality show goat wethers and replacement percentage Boer nannies so we can offer some of the best goats for sale in Texas.
Thanks to Jack and Anita Mauldin for a very important link to our website at www.jackmauldin.com .
We love to show our goats almost any time. If you want to come on Sunday morning, Levi's and Wranglers are appropriate attire at our country church. We can start talking about our favorite subject, show goats, right after the Preacher's through.
Thanks for being one of the to our site!

Terry and Patti Miller 442 County Road 497, Dublin, Tx. 76446 (C) 254-396-0946
Loy and Nelsie Miller 9801 CR 291, Zephyr, Tx. 76890 (C) 325-647-5787
Let us know if you would like to hear about what we have for sale!!!
SEND EMAIL TO champions@millershowgoats.com
This Page Was Last Updated: 07/31/17